The Company
Optix Communications, Inc. (OptixCom), founded in 2001, was the pioneer of compact and high density parallel optical transceivers (4-channel 10 Gb/s and 12-channel 40 Gb/s) for short reach data storage applications, and an early contributor of the XFP MSA. Following the evolution and standardization of optical transceiver technology in the industries, we continue to expand the product portfolio in the last 16 years. OptixCom currently offers a comprehensive product line of various optical transceivers for optical communication and networking markets.

Optixcom is a privately owned enterprise and has been profitable for over a decade. The company is based in the United States and serves the customers globally. In 2016, we opened a new sales office in Germany to expand and serve the customers in the growing European markets. Currently we sell products direct to the customers. Please contact us directly in our U.S.A. or Germany offices for your inquiry.
Value Proposition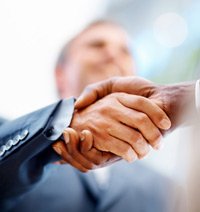 Uncompromising service and product quality are two key values we offer to customers to meet their need and satisfaction. Inquiries for quote, delivery, and technical support are routinely answered in 24 hours or sooner. Our engineering even goes the extra mile to assist the design of prospective customers by discussing pros and cons, and selecting the most appropriate optical transceivers for their specific applications.

Typical lead-time for product delivery is next day for stock items and 2-3 weeks for factory orders. The failure return rate of our products is less than 0.01%. Our goal is 100% customer satisfaction. All products are backed by unconditional guarantee (i.e., no- hassle replacement) with standard 5-year warranty. Custom design solutions are also available upon request for special applications. The presence of our offices in the continents of North America and Europe also provides the customers around the clock service and support, no matter where they are located.
Our Customers
North America and Europe are two major regions where OptixCom actively serves the customers of all sizes, from large multi- billion dollar corporations to small and medium enterprises. The majority of our customers are network equipment manufacturers, communication service operators, security system integrators, and others using optical transceivers for niche applications in the industrial, aerospace, and military markets. Our customers include well- known public companies as well as established businesses in the private sectors.
Market Focus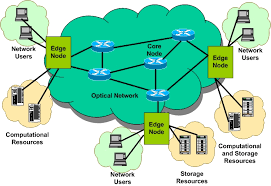 OptixCom's optical transceivers primarily serve the datacom and telecom markets, which demand large bandwidth capacity, low interference, and highly reliable and secure optical links in their networks. The datacom market is driven by the Ethernet, Fiber Channels, and InfiniBand standards for several network applications: datacenter storage networks, local area networks, and computer networks for server farms. The typical telecom markets cover SONET, SDH, and FTTX applications. OptixCom also develops optical transceiver modules for high definition video links with DVI and HDMI standards. OptixCom's offering of the data and video optical transceiver products provides the markets with a complete solution for the rising need of bandwidth driven by the popular use of the Internet.
Optical Transceiver Products
OptixCom offers more than 300 optical transceiver products for a variety of needs. The optical transceiver is designed with high performance ICs, laser optics, and photodiodes. Customers select optical transceivers based on several factors: package form factor, data rate, optical wavelength, transmission distance, optical fiber type, interface connector, power budget, and operating temperature. Standard optical transceivers use two optical fibers for signal transmission and receiving. Bi-Directional (BiDi) optical transceivers use only one single strand of optical fiber (single mode or multimode) for both transmission and receiving. All of OptixCom's products are RoHS compliant. The following is a summary of the product features offered by the OptixCom's optical transceivers.
Form Factor: CFPx and QSFP 28 (100G), SFP, SFP+, XFP, QSFP, 2x5 SFF, 1x9 DSC, SFP/SFP+ BiDi, XFP BiDi, 2x5 BiDi, 1x9 BiDi, SDI SFP, and passive CWDM/DWDM Mux/DeMux systems.

Data Rate: Our optical transceivers are designed to operate from a few Mb/s up to 100 Gb/s. Standard data rates are 155 Mb/s, 1.0625/1.25 Gb/s, 2.125 Gb/s, 4.25 Gb/s, 8.5 Gb/s, 10 Gb/s, 40 Gb/s, and 100 Gb/s.

Optical Wavelength: 850 nm, 1310 nm, 1550 nm, 1270 -1610 nm CWDM and 100/200 GHz DWDM, BiDi optical transceivers use 1270/1330 nm, 1310/1550 nm, 1310/1490 nm, 1490/1550, and 1510/1570 nm as a pair.

Transmission Distance: Up to 10 km for single mode fiber @ 100 Gb/s and up to 150 km for single mode fibers. Optical transceivers can be coded to be compatible with Cisco, Juniper, Brocade, Avaya, Alcatel, Extreme, HP, and other brand networking equipment.
Conflict Minerals Policy Statement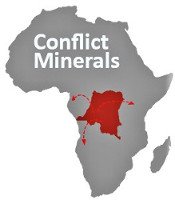 OptixCom fully supports the initiative related to"conflict minerals"as directed by the Dodd-Frank Wall Street Reform and Consumer Protection Act of 2010. We are committed to avoiding the use of certain"Conflict Minerals"that will directly or indirectly finance or benefit armed groups in the Democratic Republic of the Congo (DRC) or adjoining countries. "Conflict Minerals"currently include: columbite-tantalite (coltan), cassiterite, gold, wolframite, or their derivatives (tantalum, tin and tungsten). The suppliers of OptixCom are required to comply with the following requirements and provide compliance report using the Electronic Industry Citizenship Coalition and Global e-Sustainability Initiative (EICC-GeSI) Conflict Minerals Reporting Template.
Privacy Policy Statement
This privacy policy has been compiled to better serve those who are concerned with how their 'Personally identifiable information' (PII) is being used online. PII, as used in US privacy law and information security, is information that can be used on its own or with other information to identify, contact, or locate a single person, or to identify an individual in context. Please read our privacy policy carefully to get a clear understanding of how we collect, use, protect or otherwise handle your Personally Identifiable Information in accordance with our website.
The only personal information we may collect from the people visiting our web site is the inputs of "Inquiry" form in the "Contact Us" web page. The sole purpose of this inquiry form is to help customer to request product information. We use this information to respond to your inquiries and for internal purpose only. OptixCom maintains a strict "no-spam" policy. Your contact information will not be sold or rented to a third party. We also do not collect credit card information in any way in our website. Any financial transaction is processed through physical check payment, bank wire transfer, or a secured credit card payment link included in the invoice handled by a reliable third party service provider.
We do not incorporate special cookie for tracking purpose in our web site. You can choose to have your computer warn you each time a cookie is being sent, or you can choose to turn off all cookies. You do this through your browser settings. Each browser is a little different, so look at your browser's Help menu to learn the correct way to modify your cookies. Our site does not allow third party behavioral tracking.